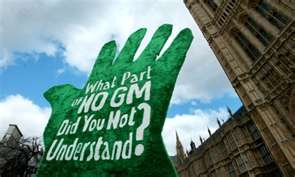 Poland's minister of agriculture is confusing the country's political opinion on genetically modified crops by demanding a European-wide ban on GMO.
"We are now proposing to completely prohibit not only the cultivation of GM plants, but also imports of feed and food that is genetically modified," Minister Marek Sawicki told TVP public television. "And not just in Poland," he added.
Sawicki's remarks come just days after he criticized President Bronislaw Komorowski for vetoing a government bill on the registration of GM seeds, which was intended to bring Polish law in line with EU dictates.
The previous Law and Justice government passed a law in 2006 unilaterally banning the growing of GM foods and exports of seeds. The European Commission consequently referred Poland to the European Court of Justice for passing a law at odds with Brussels directives.
Minister Sawicki says that the EU should ban GM across the 27-nation bloc. "Here indeed is a task for the Minister of the Environment, to introduce such an initiative under the umbrella of the Polish Presidency [of the EU Council], and we will support him."
Last summer, the European Commission proposed that each of the 27 nations in the EU should be allowed more flexibility in drawing up GM legislation.