Fisheries minister Richard Lochhead yesterday warned that Scotland's fishing industry was at a "critical crossroads", after a meeting with the European fisheries commissioner.
Mr Lochhead held talks with Maria Damanaki to set out his concerns over plans to reform the controversial Common Fisheries Policy after attending a meeting of the EU's Agriculture and Fisheries Council in Brussels.
Mr Lochhead said: "I held a veryhelpful meeting with Ms Damanaki and set out Scottish priorities for reforming an EU fishing policy that has left a trail of damage and turmoil in its wake over three decades.
"We are at a critical crossroads, and taking the wrong path now could have very serious consequences for the future of fishing communities in Scotland and the rest of Europe."
He added: "Scotland has led Europe in finding solutions that help both the fish stocks and the industry. Therefore we have a responsibility to do all we can to help shape new EU policy. As the changes in European fisheries policy are decided over the next two years, the commissioner has assured me that Scottish interests would have a key part to play."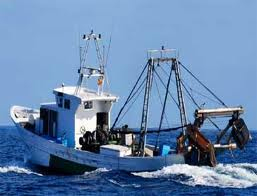 Mr Lochhead said he and the commissioner agreed that the scandal of fish discards – "where a precious food resource is dumped dead overboard" – must be addressed, and there was no going back.
"I urged her to look at the positive work being undertaken in Scotland, where we have worked with industry on solutions that stop discarded fish being caught in the first place. I have put our approaches forward as a template for tackling the issue across Europe."