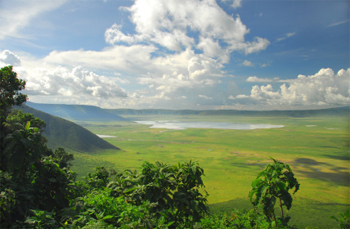 DAR ES SALAAM, Tanzania – The Government has set aside over US$ 30m this financial year for rehabilitation and improvement of agricultural infrastructure in the country, it has been revealed.
Tanzania's Minister for Agriculture, Food and Cooperatives Prof. Jumanne Maghembe said this while opening of a five-day agricultural experts and researchers workshop held in Morogoro last week.
The money will be used for rehabilitation and maintenance of agricultural infrastructure and capacity building in various forms to agricultural research institutions.
The move is deliberately taken to rescue the ageing establishments, most of them erected in 1970s, which have in turn been reducing agricultural yields in Tanzania.
The Minister also adduced that the agricultural infrastructure improvement scheme is a response to the increasing number of farmers in Tanzania. The number of farmers has kept increasing by 6% annually in Tanzania, a country with over 70% of its 40 plus million people depending upon agriculture for their survival.
This will help to fight hunger which has kept ravaging in some regions in the country. There has been an increase in the price maize, the staple for most Tanzanians, across the  country. Despite the ban on food exports the prices have remained high.
The shortage is attributed to poor harvests registered last year due to drought. Moreover, there is poor transport infrastructure which makes it difficult to transport agricultural produce from the 'grain-basket' Southern-highland region to high demand areas like Dar es Salaam and other urban centers.
Minister Maghembe insisted that for a true agricultural revolution to happen in Tanzania there is need  to abandon rain fed to irrigation farming and on a large scale.
According to the Tanzania Development Vision 2025, a long-term macro-policy document currently under review after 11 years of its implementation, Tanzanians have a per capita income of about US$300, but over 30% of the population falls under the income poverty line.
A synergy of Ministry officials and experts from various agricultural research institutes will work to ensure an increased production of reliable seeds in the country to curb massive seeds importation from other countries such as Zimbabwe, South Africa and Kenya.