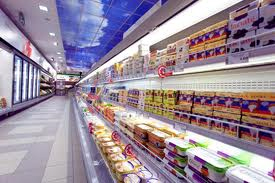 Tesco has bought 128 convenience stores in the Czech Republic for £34.3m, in a further demonstration of the international ambitions of Britain's biggest grocer.
The supermarket has acquired 47 Koruna shops and 81 Zabka franchised kiosks from the private equity firm Penta Investments, although the deal is subject to regulatory approval. Philip J Clarke, the chief executive of Tesco Czech Republic, said: "The acquisition of Koruna will complement our continued organic growth of Tesco Express in the Czech Republic. The chain is a good fit with our Express format and we feel we can make improvements to the stores' range, price and overall customer shopping trip."
Tesco will continue to operate the Zabka stores as a franchise. The world's third-biggest retailer by sales had revenues of £1.28bn in the Czech Republic, where it already has 173 shops, in 2009. Outside the UK, Tesco operates in 13 markets, including Hungary, Poland, the US, Thailand and South Korea. In the quarter to 27 November group sales rose by 8.8 per cent.